VENUE
The SHVM 2013 will take place at the Hyatt Regency Chesapeake Bay Resort.
100 Heron Blvd. at Route 50
21613 Cambridge
Maryland, USA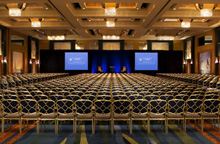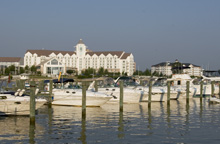 Getting to the venue
Arriving by air
The nearest major airport to the Hyatt Regency Chesapeake Bay Resort is Baltimore Washington International (BWI) Marshall Airport, which is approximately a 90 minute drive. A scheduled round trip shuttle service is provided from BWI Marshall Airport to Cambridge by BayRunner Shuttle (see the website for schedule). Advanced reservations are required, and can be made online at: http://www.bayrunnershuttle.com.
Washington Dulles International Airport (IAD) is further away (approximately 2.25 hours without traffic, >3 hours with traffic), and there is no direct shuttle service.
There is also a small airport located 40 minutes away (Salisbury-Ocean City Wicomico Regional Airport (SBY)) with very limited flights.
Registrations
22 April 2013
to
01 July 2013
Late registrations will be accepted until 26 August 2013 at a higher fee. Check the Information page for further details.
Abstracts
22 April 2013
to
14 June 2013
Payment
22 April 2013
to
01 July 2013
Payment details are available through the Information page.
Organising Committee
William Stanley (Chair)
Baltimore, MD, USA
Carole Sztalryd (Co-Chair)
Baltimore, MD, USA
E. Dale Abel
Salt Lake City, UT, USA
Christine Des Rosiers
Montreal, QC, Canada
Ira Goldberg
New York, NY, USA
Michael Sack
Bethesda, MD, USA